Celebrating 37 years as a society!
© 2018 Wagner Society of Southern California
Events
The WSSC plans unique events
throughout the calender year…
Our events occur in several regular places
throughout the year and sometimes in special
locations which will be noted:
The Colburn School
200 S. Grand Avenue
Los Angeles, CA 90012
Directions
Parking
The Chairman's Home:
901 Chimes Ave.
Duarte, CA 91010
Directions
Bayreuth Festival
Festspielhügel 1-2
85445 Bayreuth
(more events below)
San Diego Event
"DIRECTING WAGNER"
JASMIN SOLFAGHARI
Sunday, March. 29th @ 1:00PM
NOTE:
The door man will have a guest list, so
please make sure you are on it by RSVPing on
or before March 26th.
Author/director Jasmin Solfaghari, in June
2018 was called upon to direct Der Ring Des
Nibelungen in Denmark, just two weeks
before opening night. Can you imagine? There
were serious production design issues as well
as conceptual challenges, and a wonderful
cast, but no director. Within 14 days, Ms.
Solfaghari pulled it all together and Denmark
had wonderful Ring!
Los Angeles Event
"DEBUSSY MEETS WAGNER"
MAESTRO JAMES CONLON
Sunday, May. 3rd @ 1:00PM
With the wonderful production of Claude
Debussy's

"Pelléas and Mélisande"

coming to
the Los Angeles Opera, Maestro James Conlon
will be giving an exclusive lecture to the WSSC
on the relationship and influences of Wagner
upon Debussy and this work in particular.
Los Angeles Event
"THE WAGNER DYNASTY FROM
RICHARD TO KATHARINA,
THE
MASTERS AND MISTRESSES OF
BAYREUTH"
DESIREE MAYS
Sunday, July 19th @ 1:00PM
Born in Ireland, and educated in London,
Desirée came to the States and gradually
became immersed in the world of opera as a
speaker, storyteller, professor, radio
interviewer, reviewer and writer. Desirée has
written extensively on opera: program notes
for opera companies, promotional and review
pieces for journals, magazines and
newspapers. She enjoys interviewing singers,
directors and conductors before live
audiences, on the radio or for publication.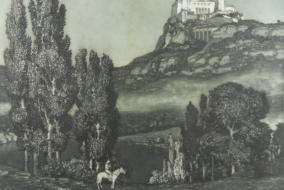 Los Angeles Event
"PARSIFAL 1904 FILM "
TERRI STUART
Sunday, June 28th @ 1:00PM
Rare and unavailable, this film of Richard
Wagner's

Parsifal,

featuring Adelaide Fritz-Allen
as Kundry, Robert Whittier as Parsifal, directed
by Edwin S. Porter, was made in 1904. While it
summerizes the opera in approximately 30
minutes it is truly a landmark in history. Along
with the film, it will be presiented with a
lecture by Terri Stuart of the Wagner Society of
Northern California who owns one of the few
copies.
GALA DINNER 2020
THE WAGNER SOCIETIES OF
THE WORLD & THE
GESELLSCHAFT DER FREUNDE
VON BAYREUTH
Rheingold Gala Dinner 2020
Monday, August 24th
after the performance at the
Festival Restaurant - The
Steigenberger
Our apologies…due to the
Coronavirus situation, Ms. Solfaghari
will not be able to travel from Berlin to
the USA and share with us on Sunday,
March 29th. We are working on
reschuleing a date for her lecture, we
will keep you informed.