Celebrating 37 years as a society!
© 2018 Wagner Society of Southern California
Events
The WSSC plans unique events
throughout the calender year…
Our events occur in several regular places
throughout the year and sometimes in special
locations which will be noted:
The Colburn School
200 S. Grand Avenue
Los Angeles, CA 90012
Directions
Parking
The Chairman's Home:
1630 South Barranca Ave.. #167
Glendora, CA 91740
Directions
Bayreuth Festival
Festspielhügel 1-2
85445 Bayreuth
(more events below)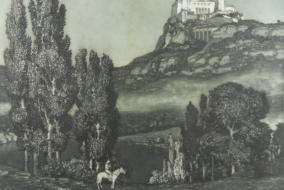 GALA DINNER 2021
THE WAGNER SOCIETIES OF
THE WORLD & THE
GESELLSCHAFT DER FREUNDE
VON BAYREUTH
Tannhäuser Dinner 2021
Date to be annoinced
after the performance at the
Festival Restaurant - The
Steigenberger
Los Angeles Event
"PARSIFAL 1904 FILM "
TERRI STUART
Sunday, June 28th @ 1:00PM
Rare and unavailable, this film of Richard
Wagner's Parsifal, featuring Adelaide Fritz-
Allen as Kundry, Robert Whittier as Parsifal,
directed by Edwin S. Porter, was made in 1904.
While it summarizes the opera in
approximately 30 minutes it is truly a
landmark in history. Along with the film, it will
be presented with a lecture by Terri Stuart of
the Wagner Society of Northern California who
owns one of the few copies.
ZOOM Webinar Event
RSVP Begins June 20th.
When you RSVP you
wiil be sent a link.
"THE WAGNER DYNASTY FROM
RICHARD TO KATHARINA,
THE
MASTERS AND MISTRESSES OF
BAYREUTH"
DESIREE MAYS
Sunday, July 19th @ 1:00PM
Born in Ireland, and educated in London,
Desirée came to the States and gradually
became immersed in the world of opera as a
speaker, storyteller, professor, radio
interviewer, reviewer and writer. Desirée has
written extensively on opera: program notes
for opera companies, promotional and review
pieces for journals, magazines and
newspapers. She enjoys interviewing singers,
directors and conductors before live
audiences, on the radio or for publication.